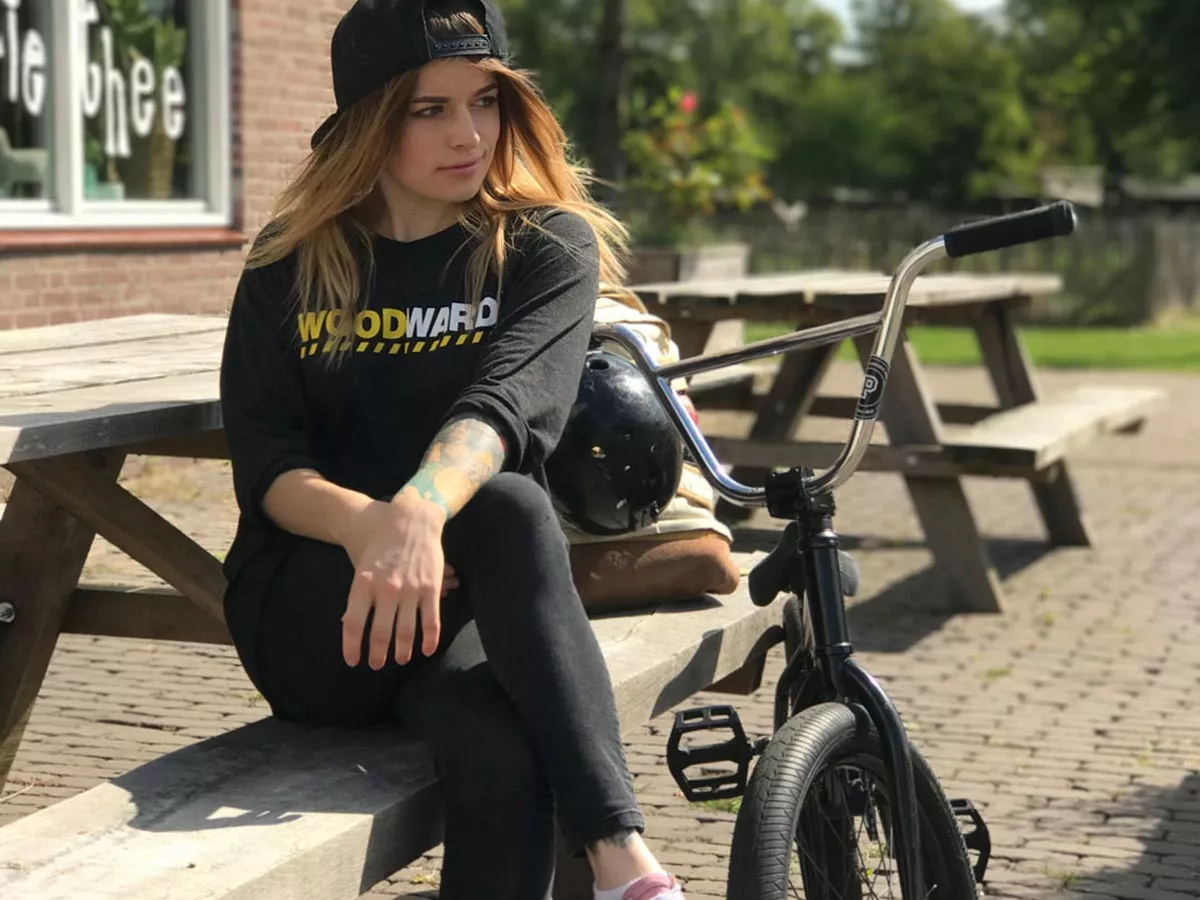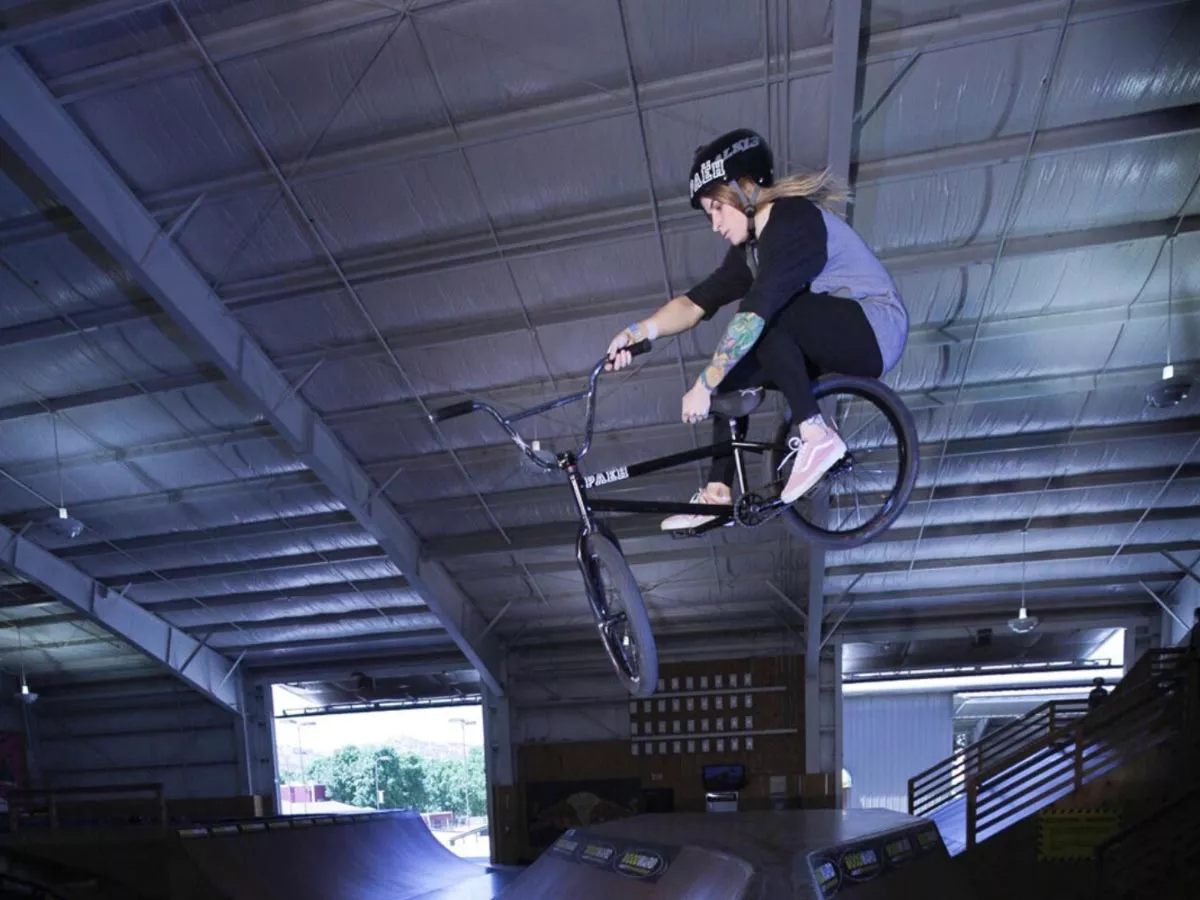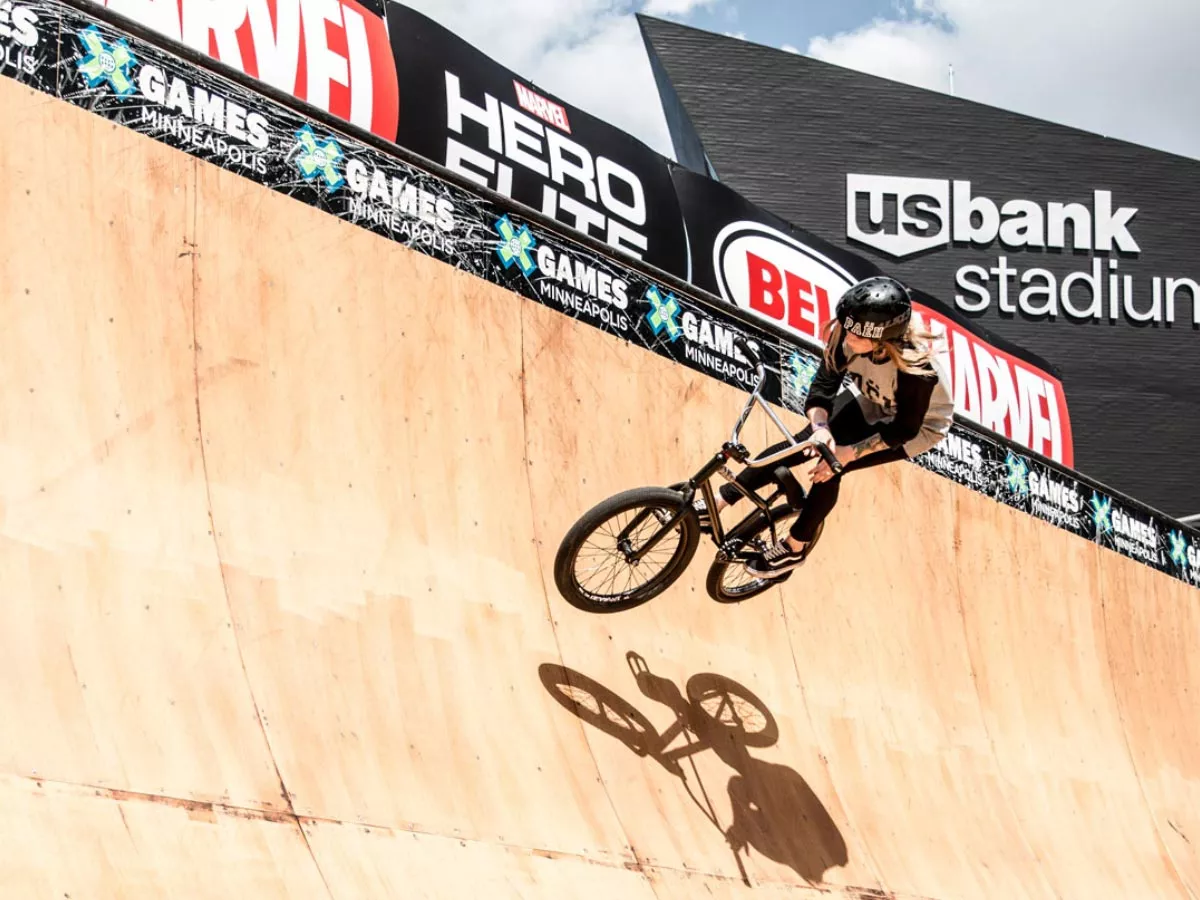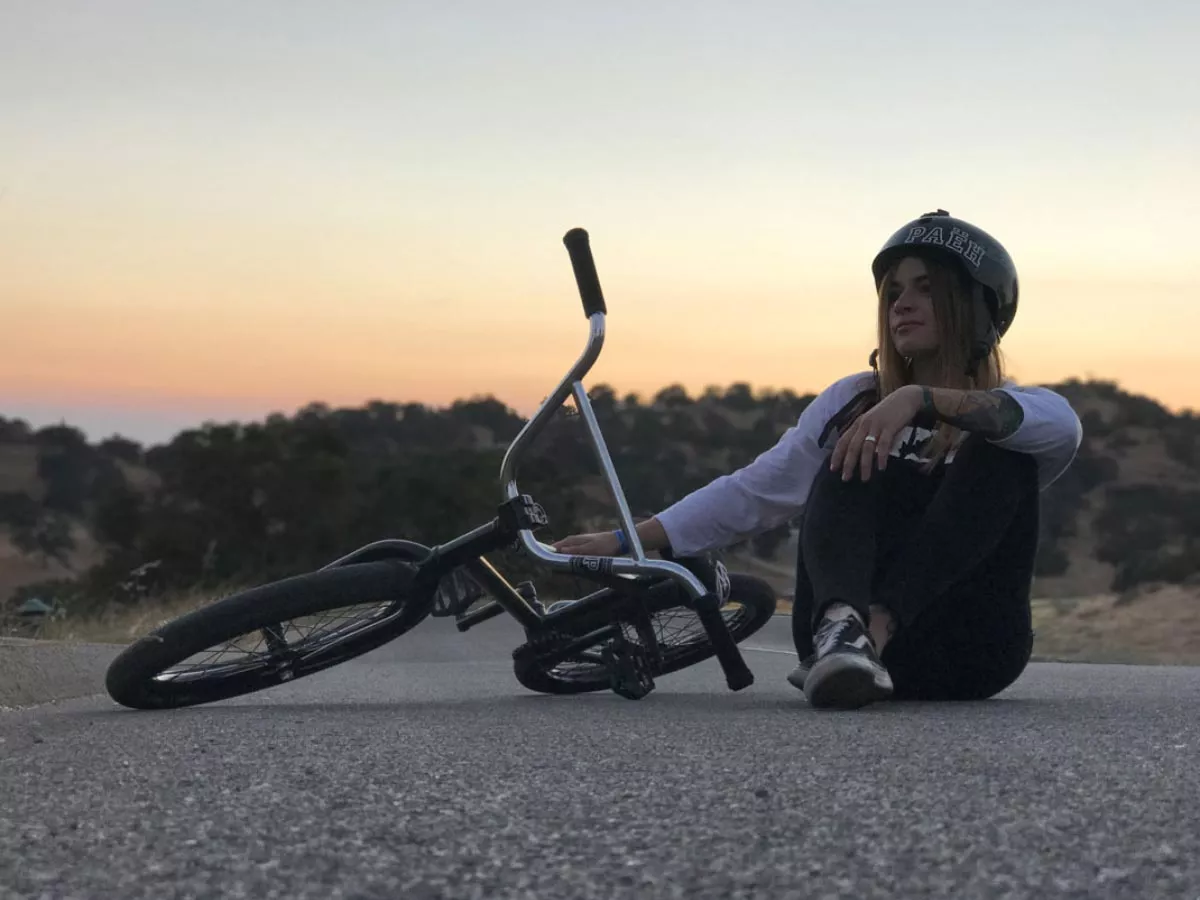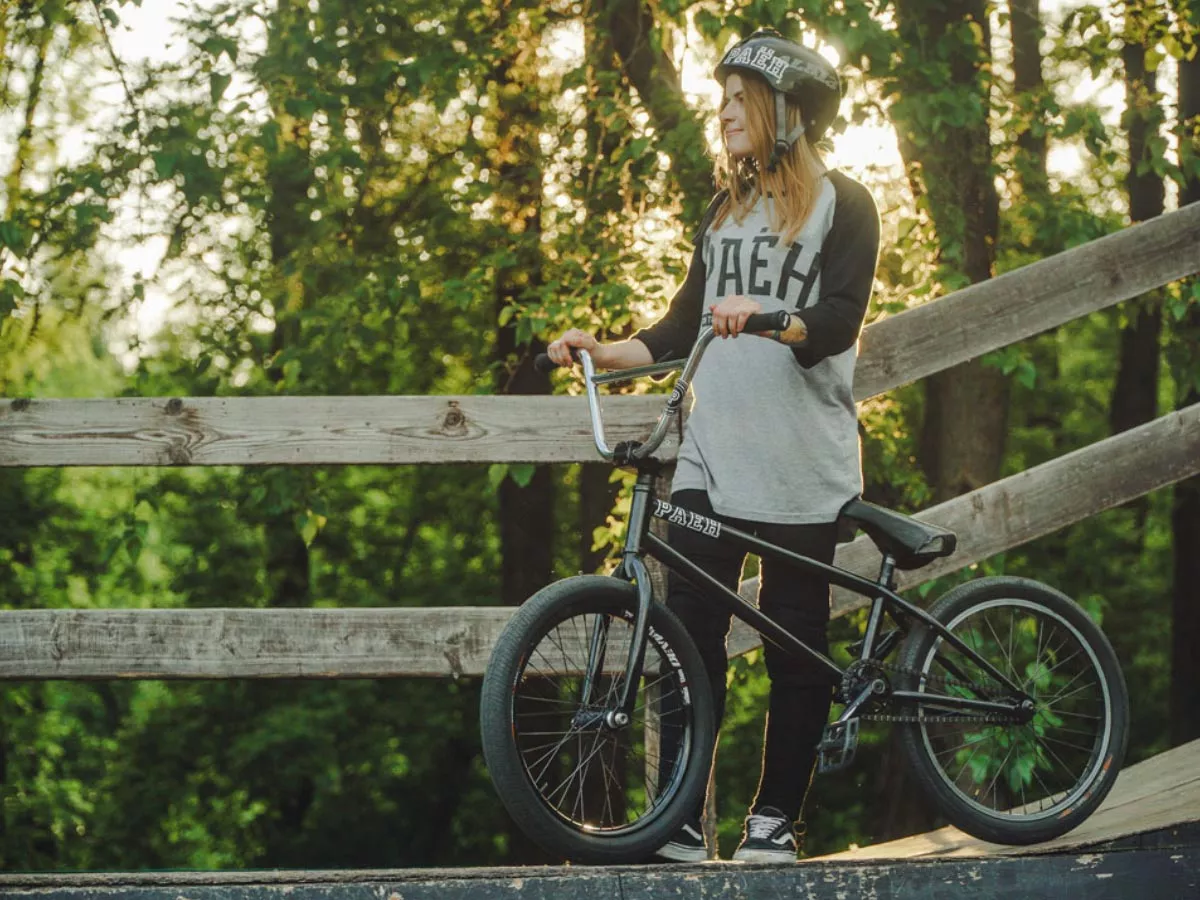 Interview with Liza
1) How long have you been riding and what got you into BMX?
I have been riding BMX for five years. Once I saw a guy who was doing no hands over the jump box on local contest. I understood that I I want to do it. It looks exciting and spectacularly!
2) You're from Krasnodar Russia. Are there any other girls who are into BMX riding?

There are a couple of girls who ride BMX, but we almost never meet each other. I ride with guys, they progress more and their tricks are stronger
3) What's your favourite BMX park or spot?
Judging all places where I rode I think my favorite skatepark is in Kstovo Russia. Also I like skateparks in Sochi Russia, and in Germany. But I can find an interesting figure in every skatepark, so every place is cool for me. I have been riding BMX for five years. Once I saw a guy who was doing no hands over the jump box on local contest. I understood that I I want to do it. It looks exciting and spectacularly!
4) Name your favourite BMX tricks (top 3).
Truckdriver, nohander, opposite bar spin
5) Which riders from the BMX scene are important to you and who inspires you?
My boyfriend Roman Hayrutdinov is a huge inspiration for me. He rides his bike for a beautiful and technically good, I like his style. From foreign riders I like Kevin Peraza. I think he does very creative lines
6) Recently you were on a little world trip. Where were you exactly and which parks did you ride?
I have been to United States Germany and Holland last two months. I managed to visit Minnesota and California. Also I rode in ride and factory and Woodward west. I didn't ride my bike in Germany this time. But I spend a great time in a skate park 040 BMX park in Eindhoven in Holland 3
7) What are your impressions of Camp Woodward? Would you recommend a trip to Woodward West?
Honestly I think Woodward west trip is a dream of every Russian rider. I was very excited about it that was gorgeous journey and it was very spontaneous and crazy. I made a lot of new interesting people from different parts of the world, lend it to a few new tricks, including my first backflip at Woodward west. That feeling is impossible to forget.
8) Besides the BMX riding you are also a super talented tattoo artist. How long have you been tattooing?
I have been working as a tattoo artist for three years and I work only with black paint. This is not just a profession for me or commercial stuff. Firstly it is my art. I'm trying to make big and individual projects.
9) Do you run your own studio or where do you work at the moment?
I work in a big team of artists, were each one has its own style. I don't have my own studio, and I prefer working team to walking alone, because we can share our experience and practicing with each other.
10) In Summer you took part at the X-Games Minneapolis. How was it to ride with the other girls from all over the world?
Yes I was worrying a lot I got an invitation for XGAMES. Ride in with the strongest women of the world is cool, I never felt this before. That was interesting experience. And I improved my English which is very important for international rider.
11) Do you have any plans for your next trip? Have you set any goals for future?
My first aim is to become a champion of Russia, and then go to the Olympic Games in Tokyo in 2020 as a rider. Next trip I want to visit city Ченда in China where the last step of flies world 20 17 takes place
12) Did you ever have time to check out a few BMX parks in Germany?
Yes my last visit in Germany I managed to ride in if you skate parks in cities like Berlin, Wuppertal, Duisburg , Düsseldorf. I really want to come back to Berlin to spend the more time
13) You're really popular on social media. How much time do you spend for instagram daily?
I think very little time maybe 10 or 30 minutes a day. But when I post something I try to share interesting things from my life and my soul.
14) Which sponsors currently support you?
It's a very big Russian distribution of a lot of brands- www.raenshop.ru
15) Thanks a lot for sharing your time! Is there anything else you want to give the people on their way?
Have fun and ride bikes, baby!




Social Media Links:


Liza on Instagram: instagram.com/elizabethlizardbmx

Liza's Tattoo-Art on Instagram: instagram.com/lizaposadskikh